Facebook has been used for years by people to chat with their friends and family, but for those with talkative loved ones, there is a never-ending barrage of people congesting their messages. Did you make your Facebook account years back and have old chats piling up in your inbox? Or maybe your wife wants to check your phone and you don't want to accidentally spoil her birthday surprise you spent months planning over. If you've ever been in similar situations, you must have frantically searched the web for how to delete all Facebook messages.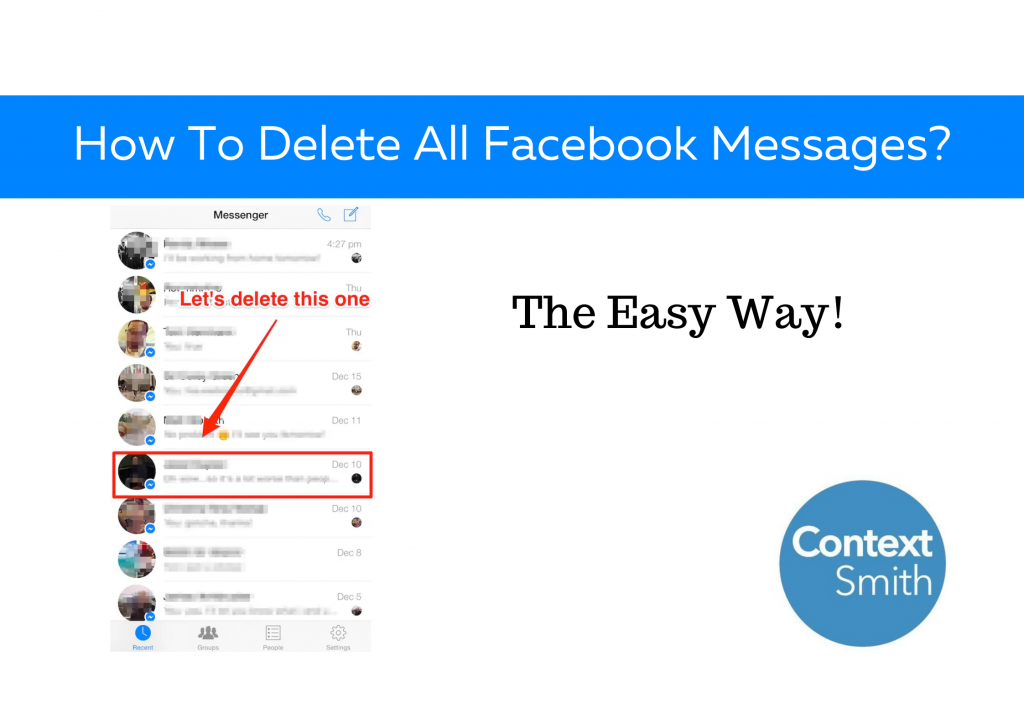 Luckily Facebook messenger comes with the feature to delete messages, although deleting them individually is a little more tedious and time-consuming. Keep reading this article to learn how to delete all Facebook messages and solve your next 'oops' moment before the situation gets irreparable.
How To Delete All Facebook Messages? | The Easy Way
A lot of people dislike seeing chats gathering dust in their inbox, especially if they have no use for it. Decluttering an inbox manually can be satisfying if you have free time. But if you're busy and just want to see results, it becomes an annoying task that you tend to procrastinate till there are too many to delete. If you're either of the two, this article has everything you need to be able to finally get rid of all your Facebook messages.
There are two methods to do this, one is manually deleting each message by long-pressing the message and clicking on delete. The second way is by installing third-party apps or a popular chrome extension called "Delete All Messages For Facebook" for bulk deletion. I've detailed both techniques below so you can choose the one that suits your needs!
How to Delete All Facebook Messages Individually?
While deleting messages individually is time-consuming, it can be the safer option for people who hold important conversations over Facebook messenger. Accidentally deleting a thread of messages that you might need to refer to in the future would be troublesome as there is no recovery option at present. 
Steps to delete Facebook messages individually:
Open the Facebook messenger app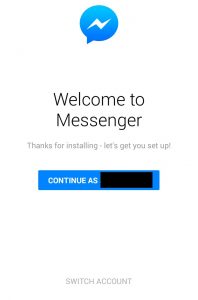 Swipe left on the chat/s you want to delete

Press the trash icon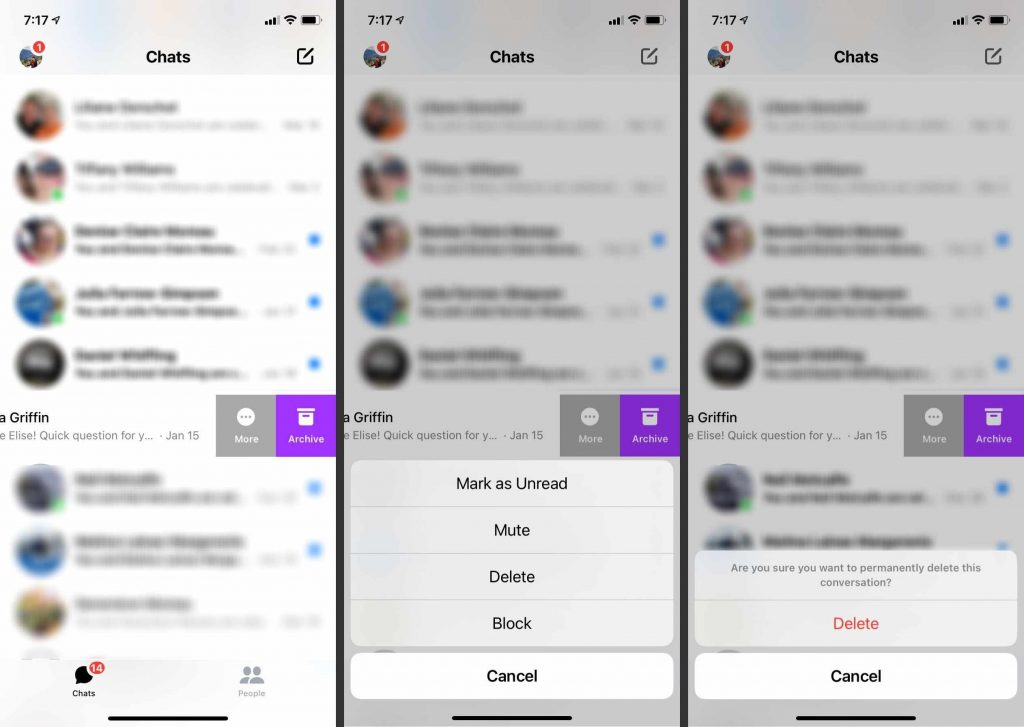 After you press the delete button it will ask you to confirm your action, click on the delete
Note: If you hide or archive a chat from your inbox, it's not permanently deleted but archived instead. So the next time that person sends you a message you can see all the previous messages again.
How to Delete All Facebook Messages Using Chrome Extension?
Need a quick fix? We've got you. Google chrome has three extensions that are available for mass deletion of Facebook messages, Messenger Cleaner, Delete All Messages for Facebook, and Fast Delete Facebook Messages. All of these extensions are a good option for users who don't really care about the contents of their Facebook chats. 
Steps to help you delete all Facebook messages quickly:
Install the google chrome extension by typing in the name of any one of the above-mentioned extensions in your google search bar. 

The extension will be available on the official chrome extension website. Click on download after following the instructions that will pop up on your screen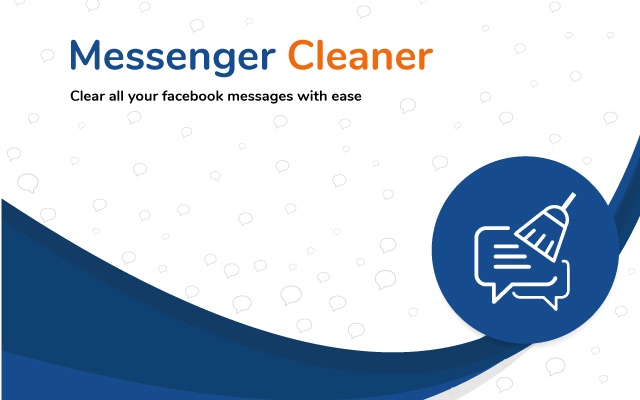 Once the extension is installed, the icon will be visible on the top, right-hand side corner of your screen as a blue speech bubble

Log into your Facebook account through google chrome and click on the extension which will bring up all your chats on your screen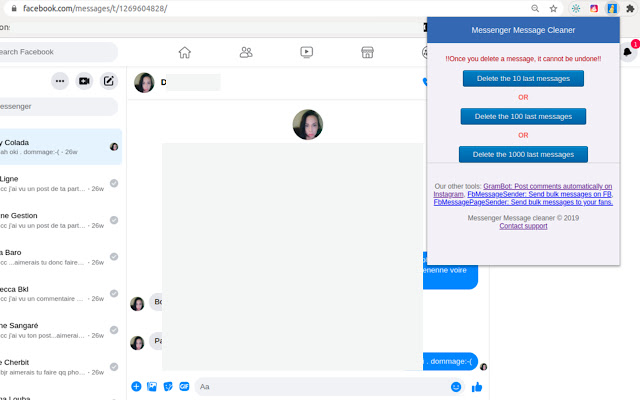 You can then either select chats you want to delete individually or click on delete all which will delete all your Facebook messages.
Note: Third-party apps and chrome extensions will have access to your personal information and Facebook data. Read terms and conditions carefully before installing and using them.
Frequently Asked Questions
If I Delete All Facebook Messages, Can My Friend Still See Them?
Yes. If you delete Facebook messages they will still be available for your contact to view. To delete messages from both parties you will need to use the unsend option, which is available for 6 months after you first sent the message.
How to Delete Facebook Messages before They Are Read?
Facebook messages can be unsent up to 6 months after they are first sent. But if the receiver of the messages has their notifications turned on then they can still see the messages for a short period.
Does the Chrome Extension Work on Mobile?
As chrome extensions are designed for desktop usage, they can't be downloaded and used on mobile.
Are Chrome Extensions Used for Facebook Message Deletion Safe?
The chrome extensions are safe to use, but they will have access to your Facebook data.
How to Delete Facebook Hidden Messages?
First, you must make the chats visible by clicking on 'see all' in messenger. Once all chats are visible you can choose to individually delete messages or bulk delete them using chrome extensions.
How to Delete Old Facebook Marketplace Messages?
Facebook marketplace messages can be deleted by holding down the name and pressing delete. For bulk deletion of messages, the same method detailed above can also be used for the Facebook marketplace.
How to Recover Deleted Facebook Messages?
Deleted Facebook messages cannot be recovered once deleted. Make sure to back up the chats you want onto your computer to prevent accidentally losing all of them. iPhone and Android users may be able to find chats stored on iCloud or ES File Explorer respectively.
Closure 
Irrespective of the reason you're trying to find how to delete all Facebook messages, it's quite simple. Even those people who still need to catch up to new-age technology can easily install chrome extensions for deleting all messages or choose individual chats that need to be erased from your app.
Despite all the years on the market, Facebook is still a popular social media app that's used by people across all age groups for chatting and posting statuses. With the addition of Facebook Messenger and Facebook Lite, being able to easily delete chats clogging your inbox without going through a hundred virus-filled links is definitely a plus. So the next time you're planning a surprise party, don't forget to delete all the planning messages before handing your phone to the birthday person. After all, it's only a few minutes of work!